10 Acupressure Points for Sleep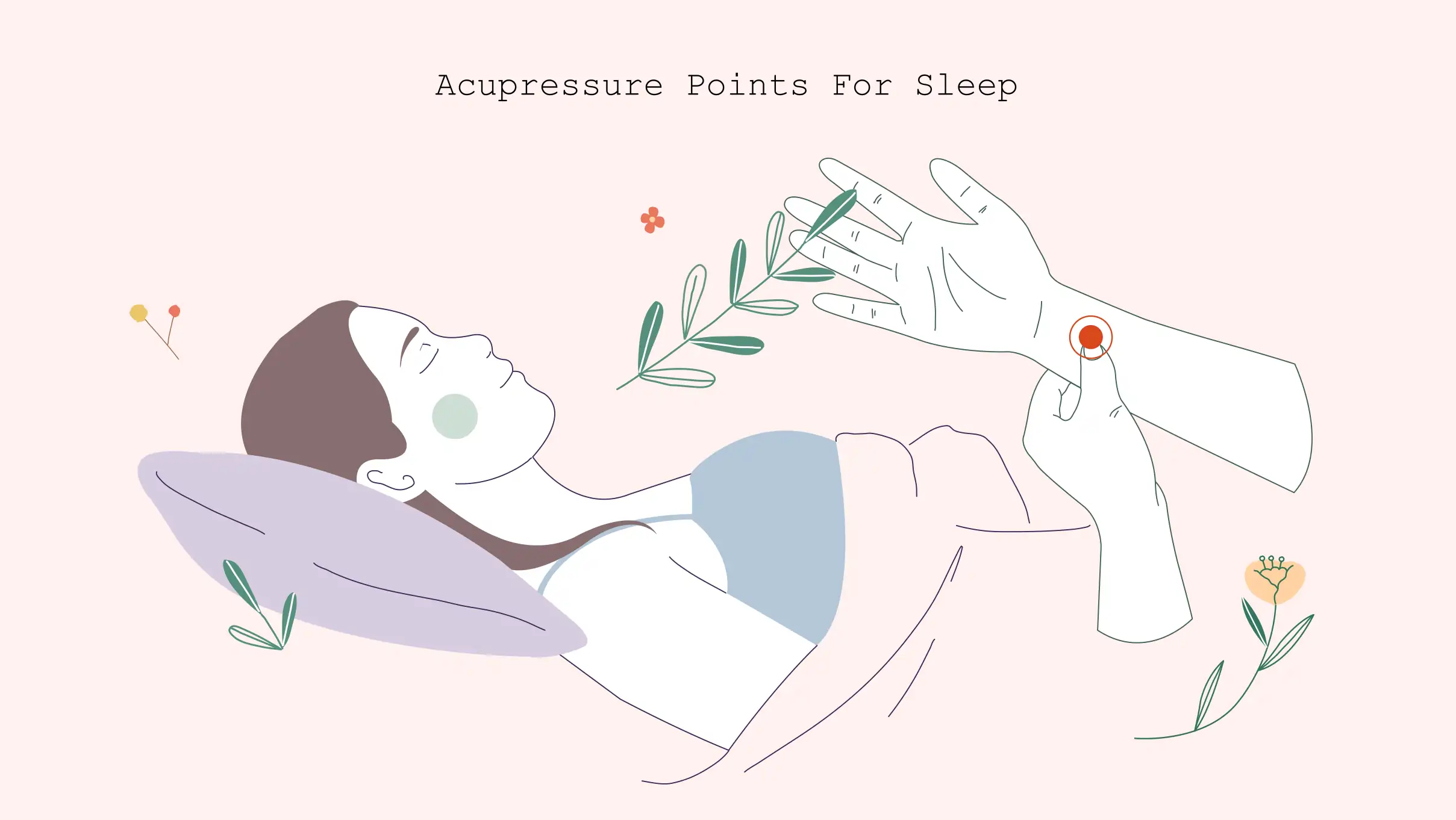 Getting a good night's sleep is essential for maintaining a healthy body and mind. Sadly, an increasing number of people across the globe are facing the problem of sleep deprivation resulting in various health issues.
In recent years, acupressure has emerged as an effective way to treat the problem of lack of sleep. This article by Sleep Guides India will help you better understand how acupressure helps with sleep, and the best acupressure points for sleep.
What Is Acupressure
Acupressure is an ancient Chinese treatment therapy that has been in use for thousands of years and focuses on the flow of energy through the human body. The therapy works by manually stimulating the body's pressure points using fingers, palms, elbows, and feet, along with special tools designed for the therapy.
Acupressure treatment is based on the principle that energy flows through the body through specific routes or meridians, which connect the different organs. The therapy aims to clear any blockages to treat various health problems. Acupressure therapy can help stimulate pressure points to fall asleep without using medication or any other potentially harmful treatment methods.
How Can Acupressure Help with Sleep
In recent years, acupressure emerged as one of the most effective ways to improve sleep and duration among people suffering from insomnia and other sleep disorders. As per the principles of Chinese medicine, acupressure helps the mind and the spirit to feel relaxed and simulates the pressure points to make you sleep.
Ancient Chinese medicinal therapy believes that all ailments result from disruptions in energy flow and balance. Acupressure has a positive impact on your nervous system and sleep-regulating hormones accessed through insomnia pressure points. It regulates and ensures a better energy flow or chi within the body through hand-mediated energy healing across the various pressure points. It also helps to balance the positive and negative forces known as yang and yin, respectively.
One reason acupressure for insomnia is so effective as a treatment method is that it focuses on eliminating the underlying cause of the problem. These may include stress, anxiety, chronic pains, emotional distress, and other reasons. The therapy focuses on the pressure points for sleep to provide relief from these underlying conditions so that you can enjoy a night of better and more relaxing sleep.
The important thing to remember here is that holistic principles guide acupressure therapy. It addresses the underlying causes by applying pressure on specific points to restore the flow and balance of energy, besides releasing muscular tension and blood flow for restoring the body's equilibrium to help you sleep better.
10 Best Pressure Points for Sleep
When using acupressure for sleep, it is advisable always to seek the services of a trained professional to administer the same more effectively. Learning about the various pressure points for sleep with pictures can also help you better understand the therapy. The best pressure points that you need to focus on to improve your sleep quality include the following.
Spirit Gate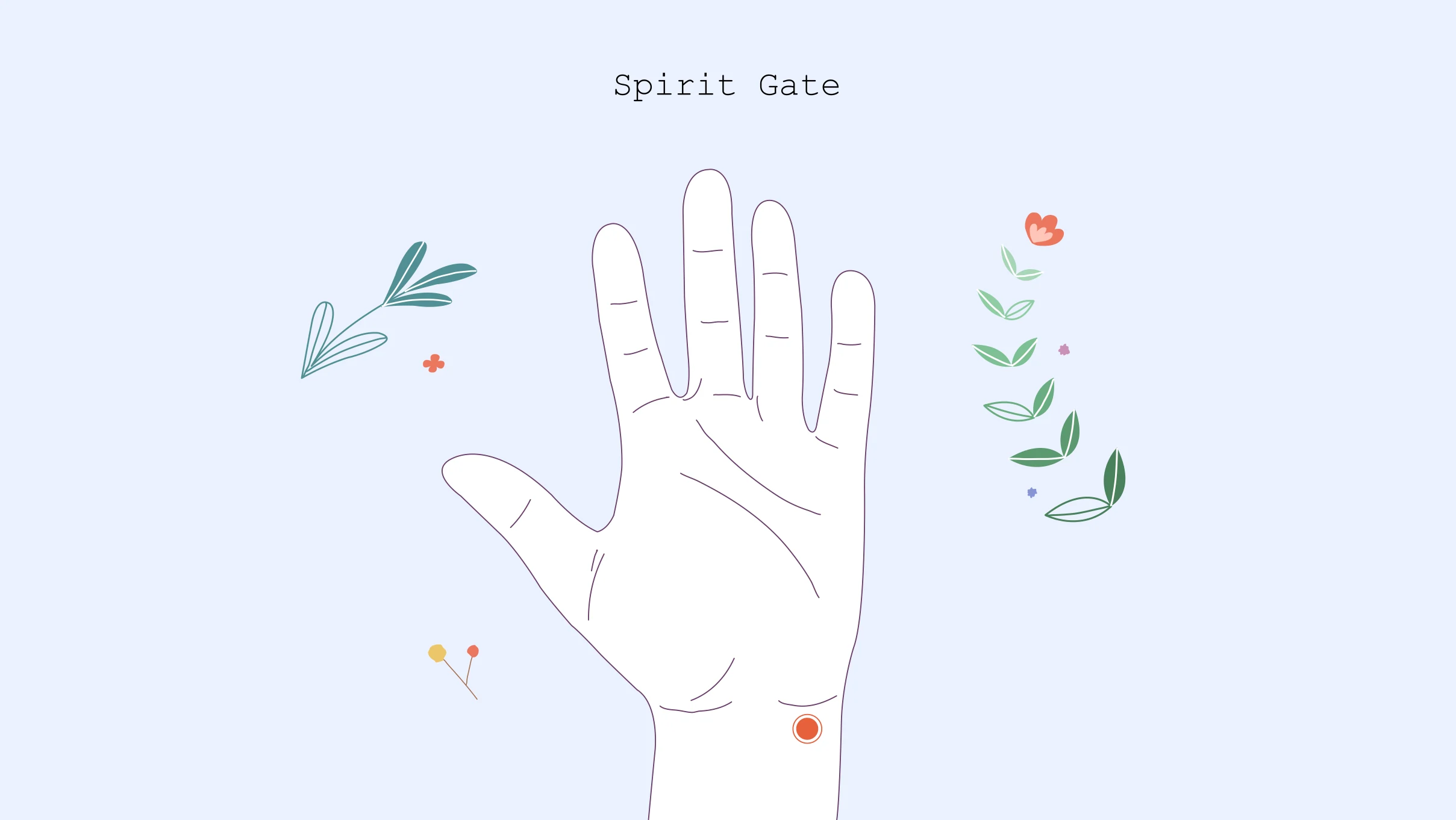 The spirit gate point is located just below your little finger, near the crease of your outer wrist. The simulation of this pressure point helps relax your mind, calm your anxiety and relieve stress, improving sleep quality.
Three Yin Intersection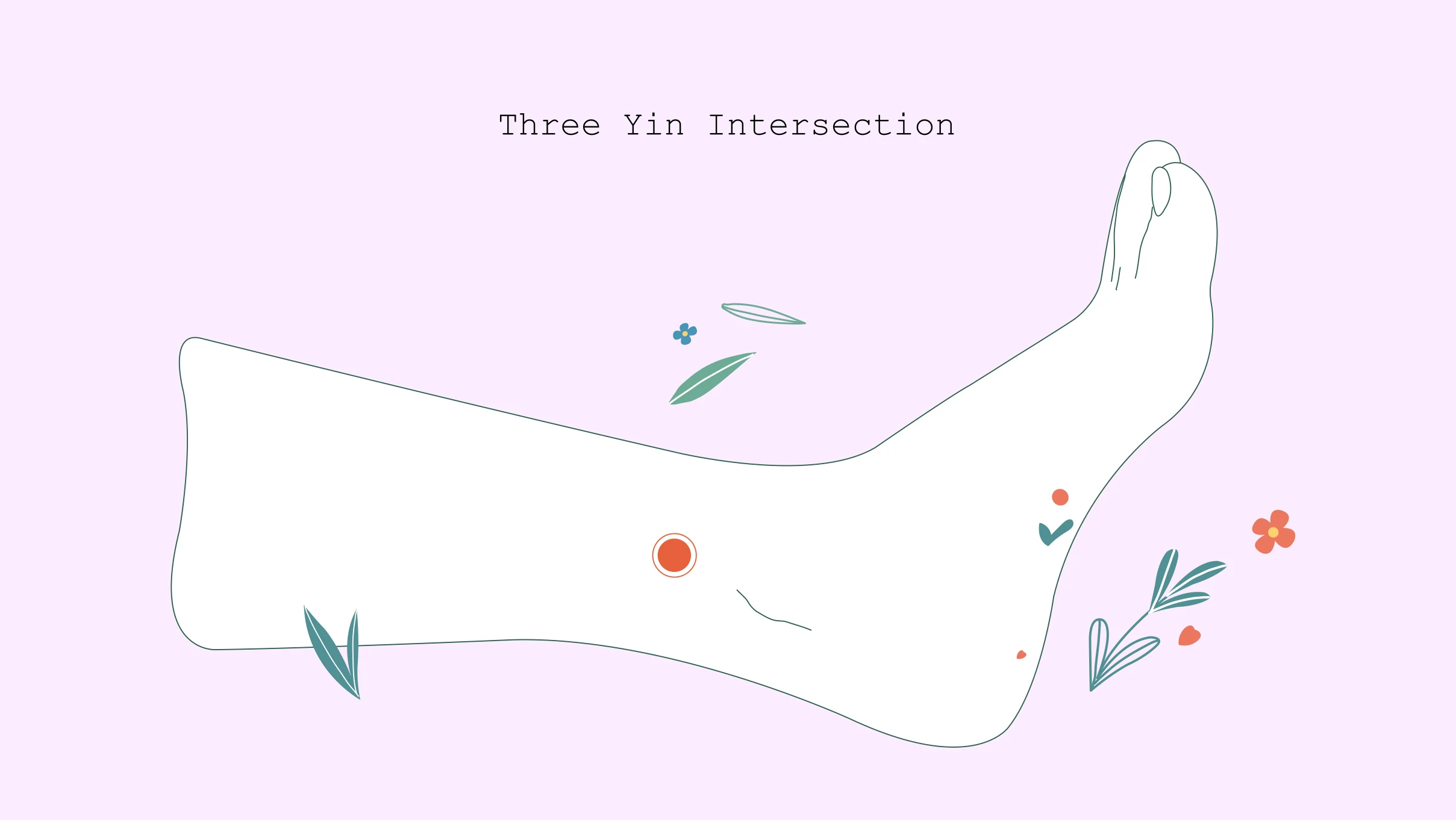 This pressure point is situated just above the ankle and on the inner side of your leg. In addition to improving sleep, applying pressure on this point is known to relieve menstrual cramps, specific pelvic disorders and even to induce labour.
Bubbling Spring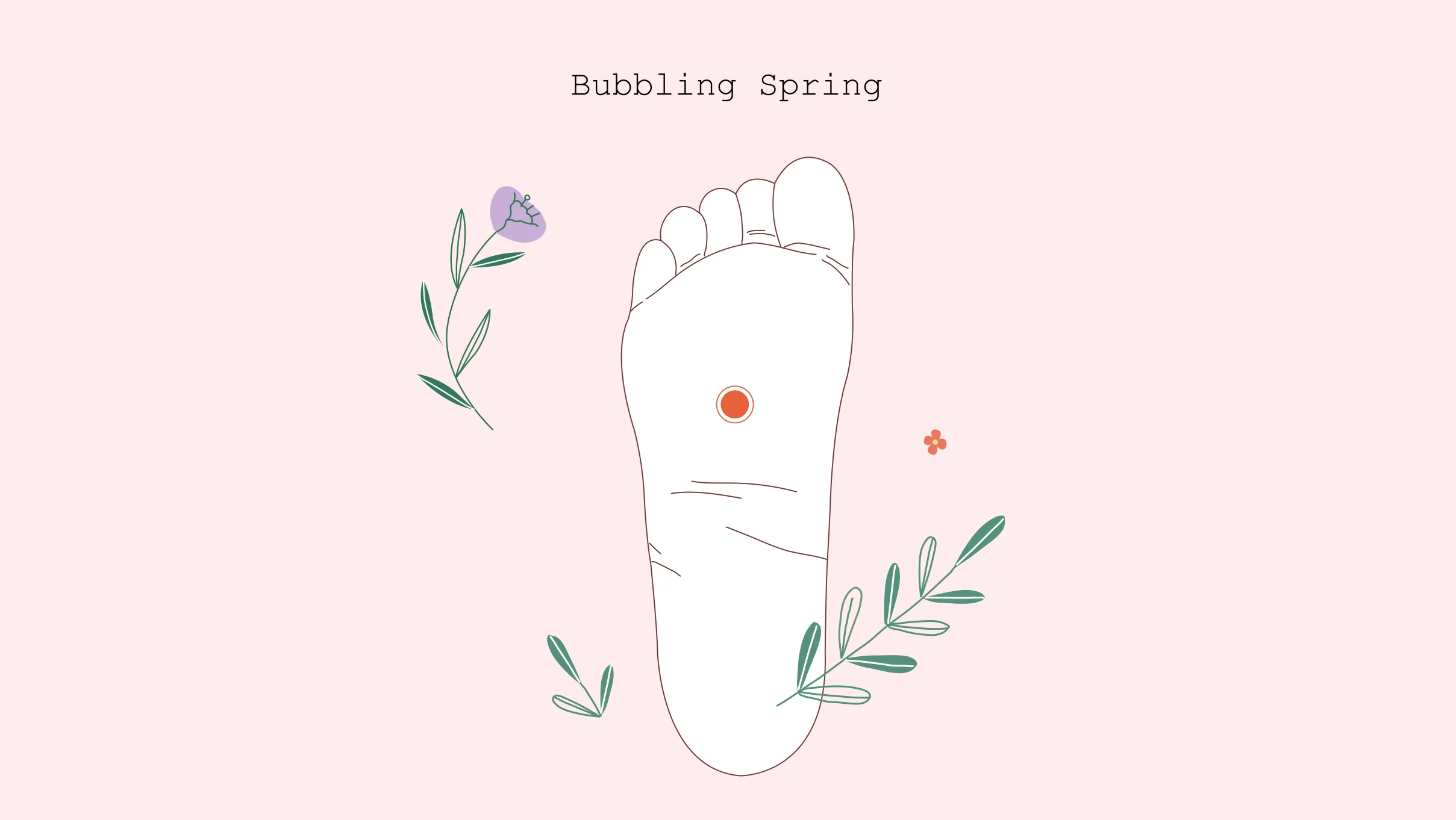 Located on the sole of your foot, this pressure point to make you sleep becomes apparent when you curl your toes. It appears as a small indent situated just above the middle of your foot, and applying pressure here helps you sleep by grounding your energy.
Inner Frontier Gate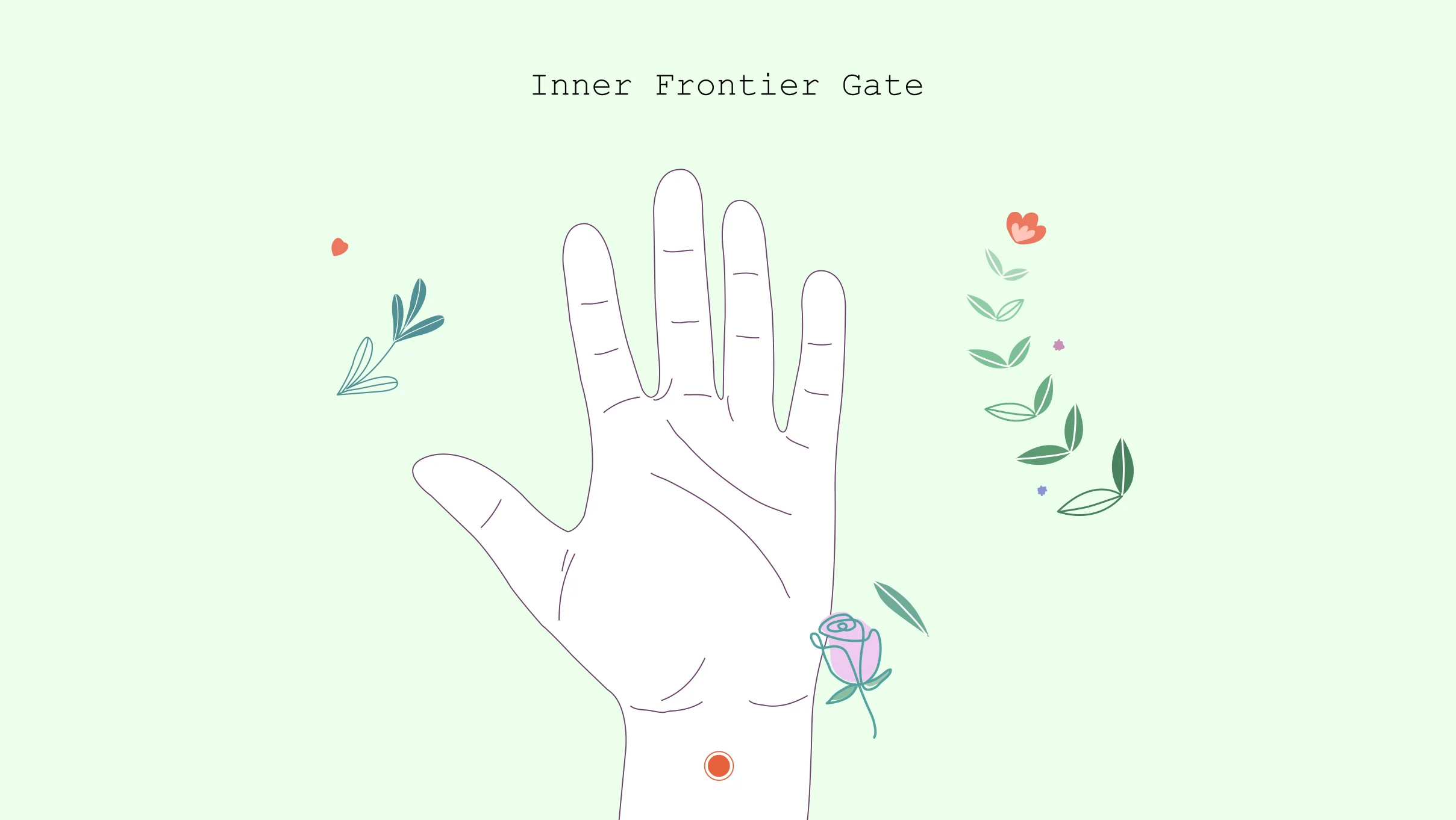 This pressure point is located directly between the two tendons on your inner forearm. Massaging the point gently helps relieve headaches, nausea, and other stomach disorders.
Wind Pool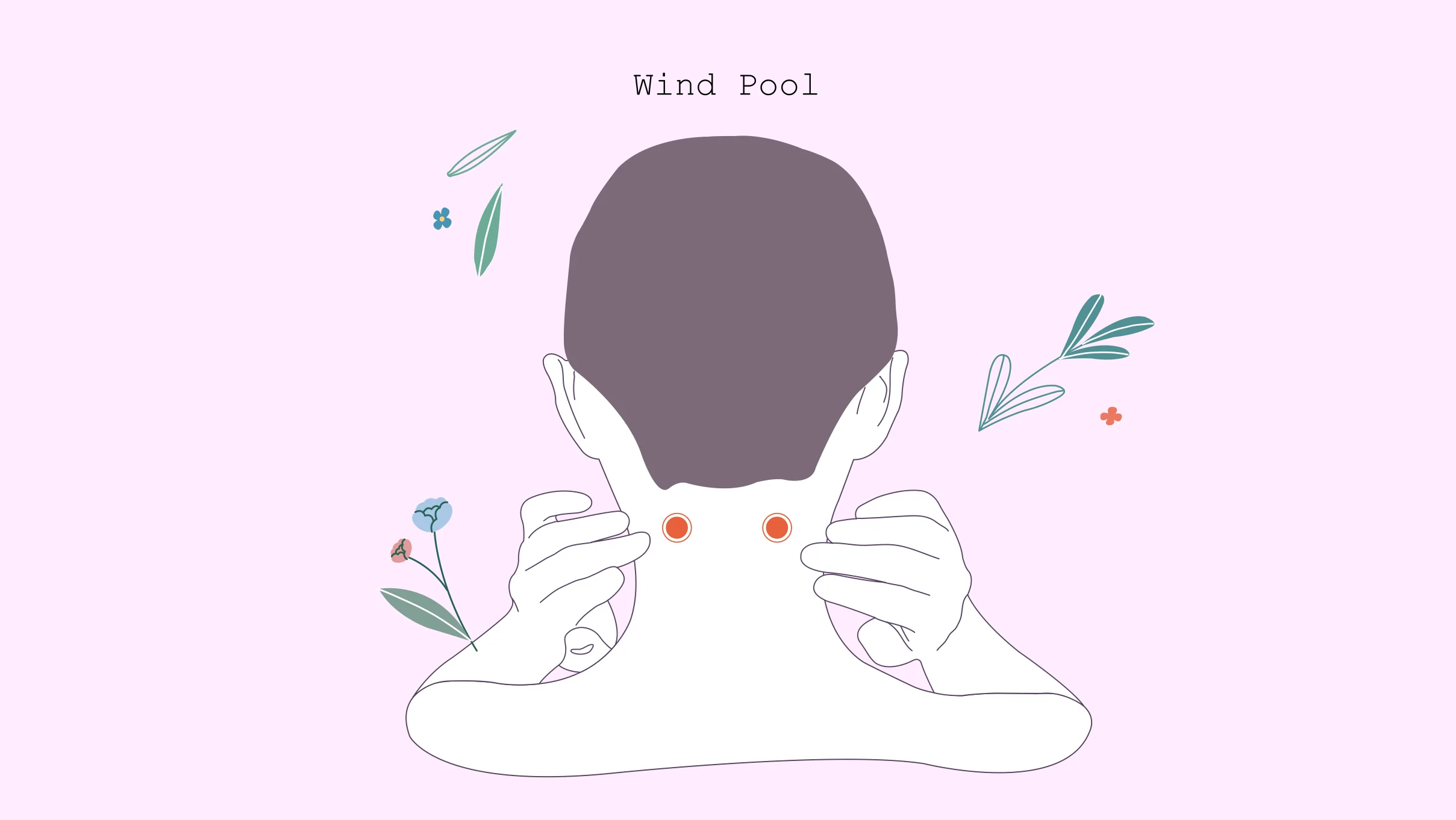 The wind pool is a prominent pressure point on the neck to put someone to sleep. It is located at the back of your neck, where the large bones behind the ears curve to meet your skull. Applying pressure on this point helps relieve respiratory issues, reduce stress and anxiety.
An Mian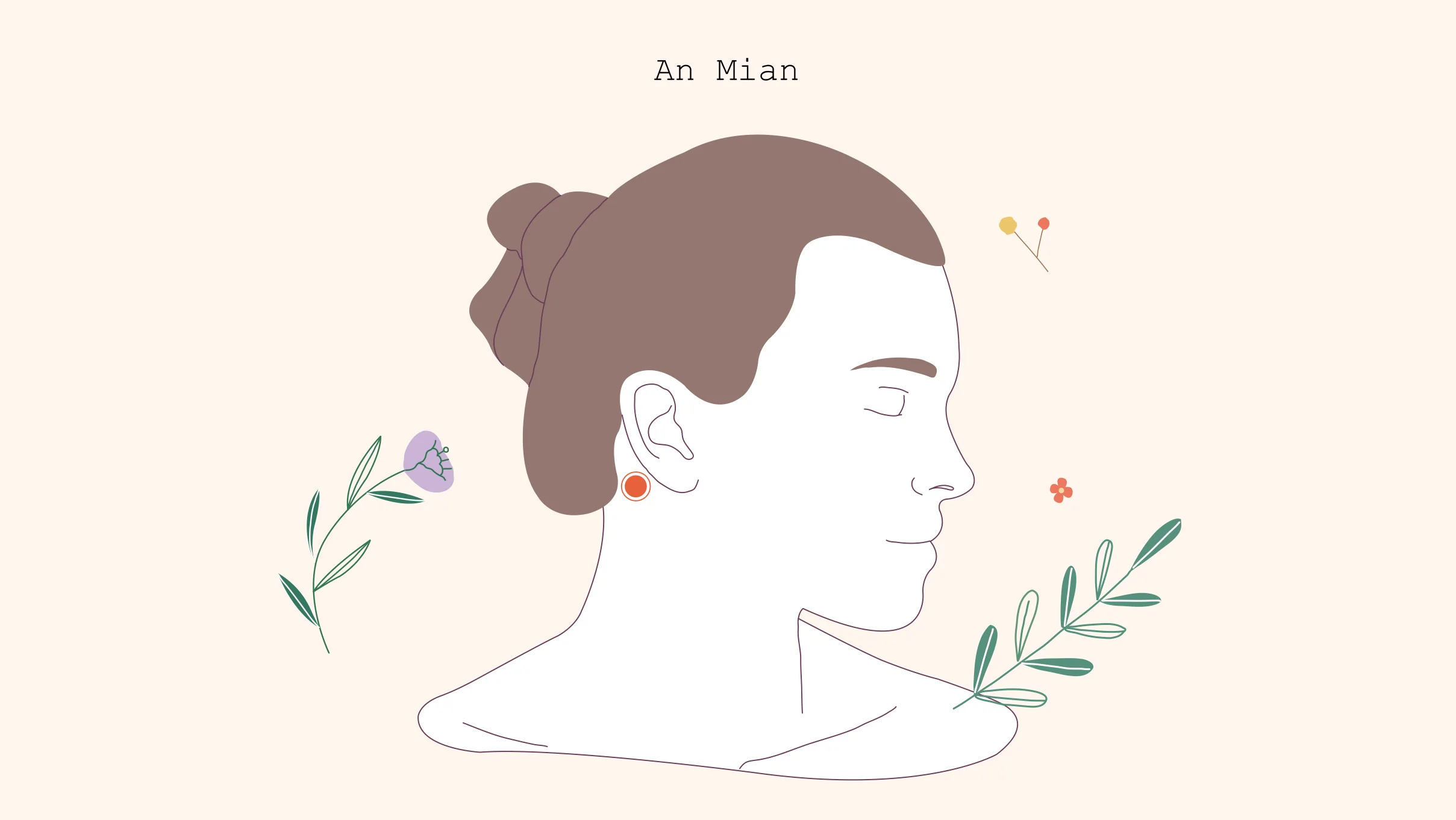 Considered one of the most effective pressure points for massage to sleep, An Mian is located just about 1 centimetre behind the middle of the ear. Massaging this point relieves headaches and anxiety.
Yin Tang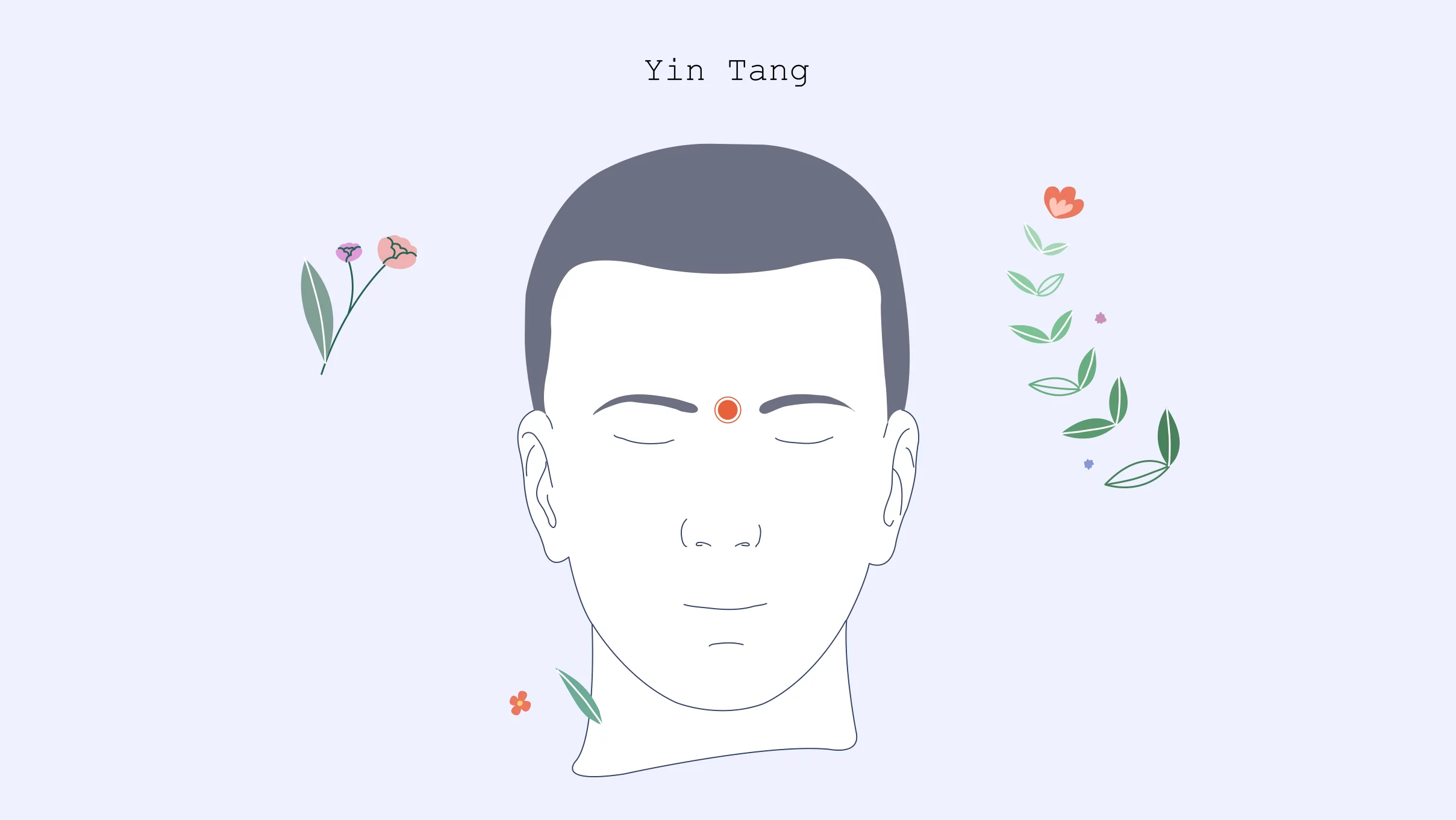 Also known as governing vessel 20 (GV 20), it is located directly between the eyebrows on the forehead. Massaging this pressure point helps reduce tension and stress, lowering blood pressure and enhancing sleep.
San Yin Jiao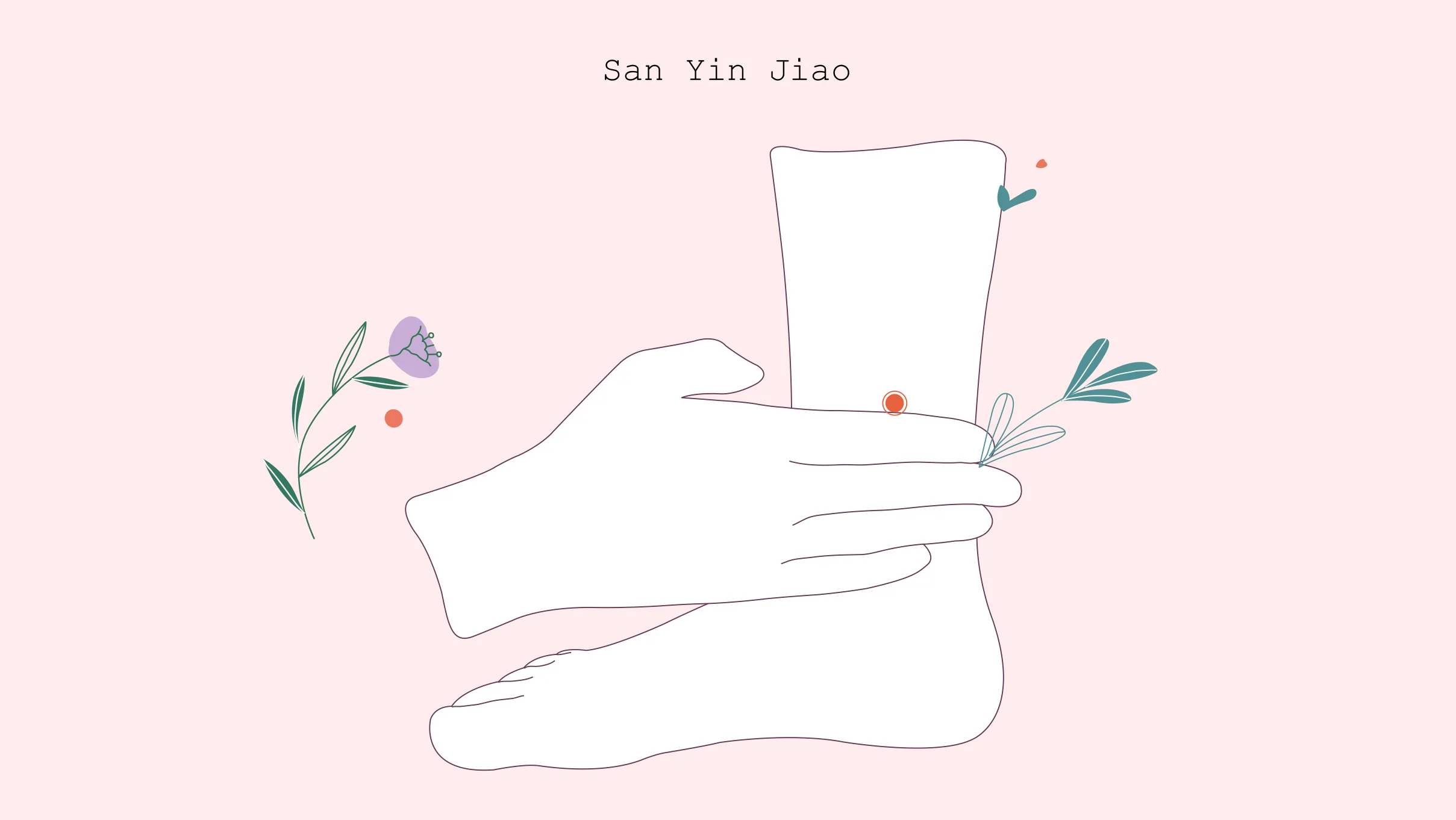 This pressure point, also known as SP6, is located around the ankle area. Applying pressure on this area in an upward direction helps improve sleep, besides relieving menstrual cramps and urination and pelvis issues.
Tai Chong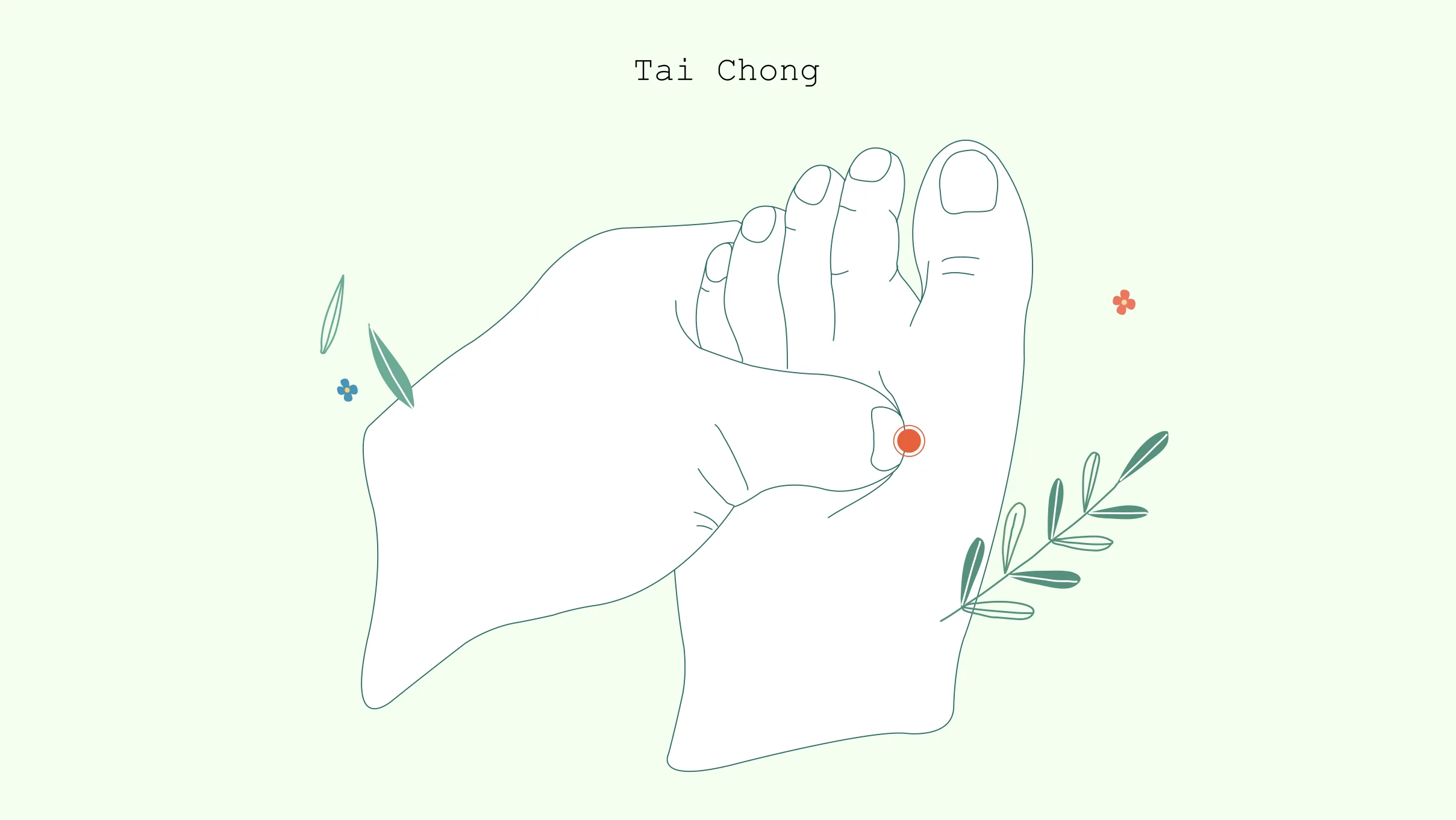 This pressure point for restless legs is located between the big toe and the second toe and is also referred to as LV3. It helps reduce blood pressure and anxiety, besides improving blood flow and circulation.
Bai Hui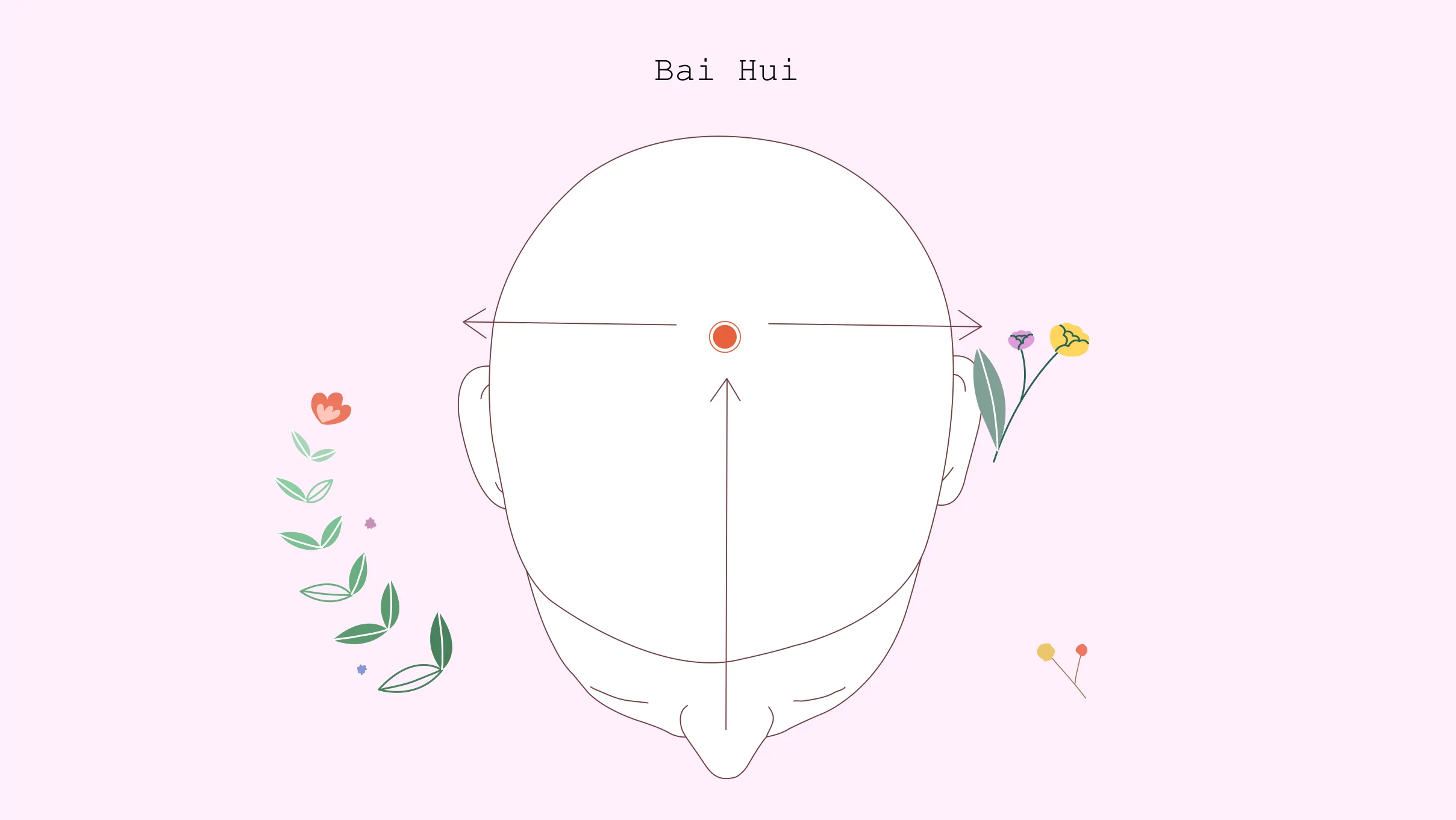 The bai hui pressure point is located on the top of the head and directly in alignment with the line joining the high point of your ear and your head. It is where every other acupressure channel meets, and it helps induce sleep by calming the nervous system.
How Does It Work To Cure Insomnia
People are now aware of acupressure's effectiveness in treating problems like insomnia. Insomnia can be caused by various physical, emotional, and spiritual factors, making you feel unsure about how to put someone to sleep instantly with pressure points.
Targeting the right sleep pressure points helps restore the energy balance within the body, besides calming the nervous system. This creates a sense of safety in your mind and helps you sleep better. Treating insomnia with acupressure therapy often provides better results than other sleep solutions.
When To See A Doctor
Not getting enough sleep tends to impact every aspect of your life besides creating a wide range of health issues. Even though using acupressure to simulate the pressure points for sleep is known to help resolve the problem, it might not be enough. See a doctor if you find it difficult to fall asleep even after regular acupressure sessions.
Conclusion
Acupressure is a holistic treatment methodology that offers proven outcomes when appropriately implemented. Simulating the correct head, feet, legs, arms, and hand pressure points can help improve your sleep significantly. However, you need to clearly understand where the pressure points are located and the best ways to apply pressure.
FAQs
---
Bachelor's Degree in English Literature 7 years of experience as a content writer Has experience writing for various industries, including health and wellness, travel, and technology
---
Read More About Sleep Aids