Best Mattress for Back Pain in India (2023)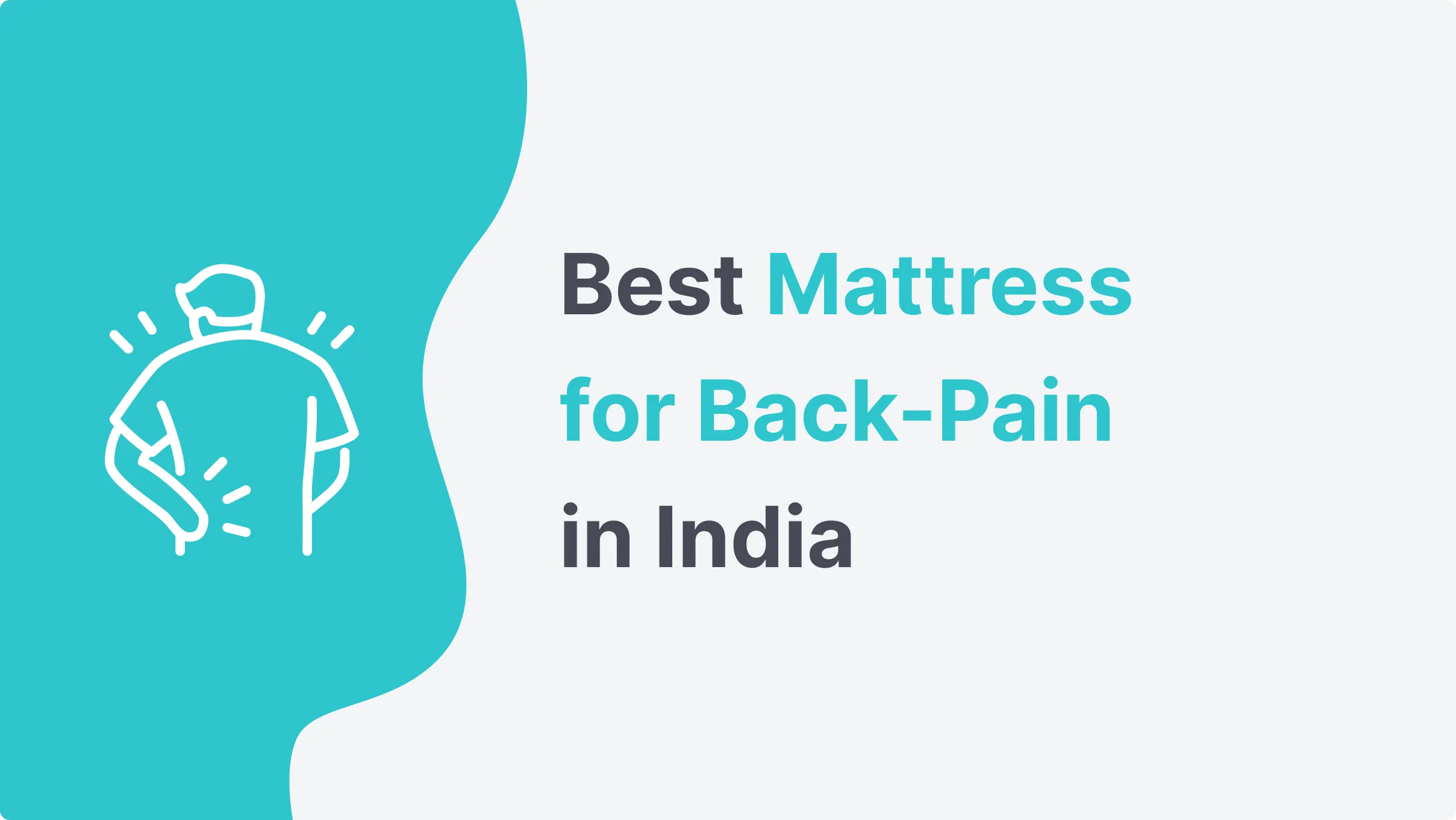 In India, the occurrence of lower back pain is alarming, with more than 60% of people suffering from it. And one of the main reasons for back pain is a poor mattress. If the mattress is too soft or hard, it can lead to acute back pain. The best firmness levels for back pain can be medium-firm, and it should also ensure proper spine alignment. You wake up with aches and pains when the spine doesn't receive adequate support.
To ensure you select the best mattress for back pain in India, Sleep Guides India has developed a comprehensive list of mattresses based on spinal alignment, pressure relief, budget, and other factors. Read ahead to know more!
Our Best Picks in Mattresses for Back Pain
| | | |
| --- | --- | --- |
| | Mattress | Standout Feature |
| Best Overall | The Sleep Company Smart Ortho Mattress | AIHA Certified Orthopedic Mattress |
| Best Budget | SleepX Ortho Cool Gel Mattress | Anti-microbial technology |
| Best Memory foam | Wakefit Orthopedic Mattress | Hypoallergenic & breathable |
| Best Latex | SleepyCat Hybrid Latex Mattress | Anti-bacterial bamboo cover |
| Best Luxury | Peps Spine Guard Mattress | Anti-sagging technology |
1. Wakefit Orthopedic Memory Foam Mattress
Wakefit is one of the most popular Indian mattress brands today and comes with an average rating of 4.5 on 5. With easy EMI options, trial nights, and more, the company is making it easier for people to purchase online without worrying about anything. The brand also has a 7-pressure zone layer, which claims to keep you cool because of uninterrupted airflow.
The 3-layer mattress also offers customisable options so size doesn't become a problem. Cleaning is also easier with Wakefit as it comes with a removable zipped external cover for your convenience.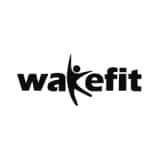 Orthopedic Memory Foam Mattress
---
---
Queen, King, Custom, Single, Diwan
---
People who face body pain or back pain after waking up
People looking to correct their spinal alignment as they sleep
People looking for a medium-firm mattress
Adapts to the shape of the body
7 pressure zone layer
A firm base for support
Mattress Construction
This bed-in-a-box mattress comes with varied thickness options- 5, 6, 8, and 10 inches and is made of three layers. While it is recommended that you use the memory foam side, it can be used on either side.
Layer 1: The first layer of the mattress comes with Next-Gen Memory Foam, which can conform to the body's shape.
Layer 2: The second layer is the 7-pressure zone layer, which enables air circulation to keep you cool and gives your body targeted support to ensure complete comfort.
Layer 3: Here, the base layer comes with a High Resilience Layer, which gives the mattress a firm base so you enjoy the necessary support.
Performance
Wakefit Orthopaedic mattress is medium-firm, which means you won't sink in nor will you feel the firmness of the mattress digging into your skin. It comes with premium quality high GSM spun knitted fabric, which gives it a posh look and feel. Made from memory foam, the mattress adjusts to the shape of your body and helps you relax comfortably. Now, medium-firm is always ideal when reeling from pesky back pain. And since it conforms to the body, you can enjoy pressure point relief, which is essential to avoid pain.
However, the outer cover is white in colour. So, it is essential that you use bedsheets otherwise the cover can look dirty very quickly. Also, a plus point is that it comes with no motion technology. So, if you are someone who wakes up when your partner tosses and turns, this will prevent your sleep interruptions as you won't feel a thing. Finally, it is hypoallergenic and you can breathe easily.
Awards
When a brand is showered with accolades, our belief in them goes up a notch.
White Page International – India's Most Admired Brand 2019
Indian Retail and eRetail Congress – Startup of the year
Business Today – Coolest startup of the year 2018
Buyer Reviews
But nothing beats reviews from actual buyers. Let's see what Wakefit's consumers have to say about the orthopaedic mattress.
Review 1
Writing this review after 10 months after buying this Ortho memory foam mattress Pros: 1. Comfortable(some people switching from a regular mattress might take a week or 2 to get used to memory foam mattress). 2. The memory foam gives a full support to the body. Good one for people with back pain issues. 3. It's cheaper compared to the ones of the other brands with the same specification. 4. Customized as per your bed size. Cons: 1. The top portion is in white colour, and tends to get dirty after some time. Advisable to buy their mattress protector along. – By Danu Kalathingal
Review 2
I bought a Wakefit orthopaedic memory foam mattress for my mother who is having back pain during her sleep. After a lot of research and reading reviews, I just thought of trying and now my mother is enjoying her sleep. Also, she is praising me that I got the right mattress for her. Thanks to Wakefit for making it happen. The packing was awesome but FedEx took more time to deliver after multiple calls to Wakefit and FedEx customer support. Overall, it's a good buy! – By Natesan Kandaswamy
Review 3
It's so comfortable.. pain relief… And good quality and price are really low as compared to others… Overall good experience… – By Arjun Deshmukh
Review 4
Good packing, super product, and has good comfort. – By Sathiya Bama Bama
2. The Sleep Company Smart Ortho Mattress
The Sleep Company Ortho mattress is designed using advanced patented Japanese technology known as the SmartGRID. Made using Hyper-Elastic polymer, it is known to give you an amalgamation of comfort and firm support to ensure you enjoy a good night's rest. Now don't mistake it for memory foam or coir because it is neither. Instead, The Sleep Company claims it is the biggest comfort technology curated by DRDO scientists.
The Ortho mattress is also approved by the scientists and doctors of the All India Health Association. It is only after rigorous testing that it has been certified as one of the best orthopaedic mattresses for back relief.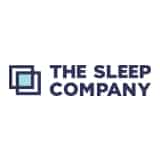 ---
---
Queen, King, Single, Diwan
---
People looking for back support
People looking for posture alignment and back pain relief
Patented Japanese SmartGRID Technology
2500+ Air Channels
Ortho Relief Foam
AIHA Certified Orthopedic Mattress
Mattress Construction
The Sleep Company Ortho mattress comes in 5, 6 and 8 inches thicknesses and has four layers.
Layer 1: The topmost layer is made of a 550 GSM cotton viscose cover, which is an eco-friendly hypoallergenic fabric.
Layer 2: The second layer comes with a 1-inch revolutionary SmartGRID that instantly conforms to the shape of your body. It provides pressure point relief, and support, and can also keep you cool as you snooze.
Layer 3: Here, you enjoy 4 inches of Ortho Relief foam, which provides heightened orthopaedic support. It maintains your spinal alignment and keeps your back supported.
Layer 4: The final layer of the mattress is made of a Brasso fabric zipper cover. The cover keeps germs and dust away and also protects the mattress from any spills.
Performance
To ensure you enjoy the optimal performance of the mattress, it is recommended to use it with the grid facing up. 90% of The Sleep Company's users expressed a significant decrease in back pain and uninterrupted sleep after using the ortho mattress. The multiple layers of the mattress come together to work well and support your back. Sharing his experience with us, Ramu writes, "My mom was facing discomfort in her lower back so the doctor prescribed the smartgrid back cushion from the sleep company. Now she no more feels that discomfort and pain. Thanku the sleep company!"
If you are unsure about buying a mattress online, the company offers 100 nights trial where if you don't like the mattress, you can return it for a full refund before the trial period ends.
The mattress is directly shipped from the factory and they even offer EMI options without a credit card at a 0% rate of interest.
Awards
Let's see if the company has won any awards for its efforts. After all, awards speak volumes.
New Indian Express – Top Picks Best Overall Mattress
Buyer Reviews
See what is buzzing about The Sleep Company in the market and learn what users are saying about it.
Review 1
We started using this mattress a few weeks back. The first few minutes felt a little painful, guess the body was adjusting to the mattress. It has been great since then, providing a good night's sleep. Definitely a back pain relief mattress! – By Lin
Review 2
I am really amazed with the results. It is so warm and cozy that I am able to have a good sleep in it. The mattress is medium soft with slight firmness as they have mentioned. I can assure that the quality of their products is worth paying for. – By Aarthi
Review 3
I bought 2 mattresses for my mother who had neck and shoulder pain and has used those for a month, she's happy that the pain has visibly reduced. Now she sleeps comfortably without the need for a neck pillow. Also, one person is enough to unpack it – light and easier. Will review it later for long-term benefits. – By Renganathan
Review 4
The product is excellent, it is neither too soft nor too spongy. Also, there's no back issue kind of thing. Sleep quality will be improved gradually but it will take about 1 week to adjust if you have never used a mattress before like me. Must buy a thing, the price might be a bit higher side. – By Chirag
3. Sleepyhead Original – 3-Layered Orthopedic Memory Foam Mattress
Sleepyhead brings you exclusive BodyIQ orthopaedic memory foam technology, which is a specialised foam. It is designed in a way that intelligently adapts to the body and offers elevated comfort. It matches everybody, weight, and sleep position. Hence, for someone suffering from back pain, it gives the necessary comfort you need.
Infact, if you sleep with your partner, who tosses and turns and interrupts your sleep then this mattress can be ideal as it comes with motion isolation. This medium-firm mattress also offers pressure point relief and maintains spinal alignment, which is needed for back pain relief. So, let's move on to mattress construction.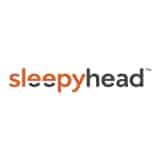 3-Layered Orthopedic Memory Foam Mattress
---
---
Twin XL, Twin, Queen, King
---
Suitable for people who require pressure relief and back pain relief
For people looking for personalised support and comfort
Breathable fabric
Super soft foam
BodyIQ orthopaedic memory foam
Support foam
Mattress Construction
Made of four layers, the mattress comes in 5, 6 and 8 inches thickness options. Available in four standard sizes, single, double, queen and king, this is a medium-firm mattress-in-a-box.
Layer 1: The first layer comes with a breathable fabric. This layer wicks away any moisture and resists pilling and abrasion. Therefore, if you are someone who feels hot and sweaty, you may enjoy a good night's rest.
Layer 2: The second layer is made of super soft foam. With extra padding atop, it provides pressure relief and is suitable for all sleep positions.
Layer 3: The third layer is made of the BodyIQ Orthopaedic memory foam. This layer is present to give you personalised support and comfort and easily adapts to your body and maintains spinal alignment.
Layer 4: The last layer is made of support foam for people with back pain.
Performance
Sleepyhead is designed in a way that the responsiveness of memory foam goes up at the molecular level and can smartly contour itself around your body so you enjoy the right pressure point relief and wake up without any aches.
The mattress offers the right blend of firmness, support and comfort. So, if you are someone who tends to work, play, and sleep on the bed, you may enjoy the mattress. Another advantage it offers apart from offering back pain relief is that it is suitable for all types of sleepers, such as stomach, back, and side sleepers.
John Sebastian writes, "I have no complaints about this mattress. Been using this mattress for about a month now. We are very comfortable sleeping on this mattress. Also a good job to the sales team for explaining the different types of mattresses you guys have. We were looking for a mattress that's not soft, not too firm, just slightly firm. so it provides good support for the back. We feel this one does it for us."
Awards
Following are the most prominent appreciation the mattress has received.
E4m – D2C Summit Recognition & Awards
Buyer Reviews
Are the users happy with the mattress? Is it a hit or a miss? Let's find out!
Review 1
Sleepyhead has good mattresses. I ordered 2 king-size mattresses. One for us & other for my in-laws. No complaints from either side. Very comfortable. – By Ramee
Review 2
After doing much online research regarding the mattress I stumbled upon the brand called sleepy head. I thought online brands aren't to be trusted much because we do not know what the quality is what the quality will be. What if I have a party product and if I need the product replaced. I had my initial hesitation while placing the order but once the product has been delivered. I have no words, the product is comfortable, and you get instant sleep when you please your head on the mattress. and also you get an outer cover which you can wash that's fine which I believe no the mattresses provide it's a great product and I am looking forward to buying more products from this brand. – By Nijo Matthew
Review 3
It's a very comfortable mattress… better than what I expected.. – By Naveen Lella
Review 4
I am very much satisfied with the product. Very good quality and helps in relieving back pain. After a lot of research, I ordered the best memory foam orthopaedic mattress. Good comfort. – By Ananthy
4. SleepyCat Hybrid Latex Mattress
Sleepycat brings you a new-age supportive orthopaedic mattress that comes with 5 plush layers. It is said to provide optimal pressure relief, which can be great for the back. It gives you the amalgamation of a latex mattress with open-cell memory foam, so you enjoy the right amount of slumber to doze off peacefully. However, it falls on the firm side of things, which means people who are used to medium-firm or softer mattresses may find it slightly hard.
When it comes to latex memory foam, which is priced higher in the market, Sleepcat offers it at a reasonable price, taking a place in the budget-friendly category. But what are the layers present in the mattress? Can it offer a good night's rest? Let's check out the mattress construction.
---
---
Queen, King, Custom, Single, Double
---
People looking firm support
People looking for back pain relief and no motion transfer
People looking for a cheaper but high-quality mattress
Open cell memory foam
5-zone support layer
Machine washable cover
Budget-friendly
Mattress Construction
This firm mattress comes in all standard sizes, which include Single, Double, Queen, and King. That's not all, you can also order a custom -size as per your preference. It comes in 6 and 8 inches in thickness and has 5 layers.
Layer 1: The first layers come with SoftTouch Bamboo fabric ezie zipper cover. It comes in a honeycomb pattern and is a breathable cover. You can unzip it for cleaning. Since it is breathable, the mattress won't become too hot and can keep you cool throughout the night.
Layer 2: The second layer is made of latex foam. Here, you enjoy optimal support and firmness that comes with a slight bounce to ensure you are completely rested.
Layer 3: The third layer is made of open-cell memory foam that offers the necessary cushion and serves as a perfect transition. The open-cell structure also promotes breathability, keeping you cool as you sleep.
Layer 4: This layer is made of high-density foam, which enhances firmness, comfort, and durability. It also provides the right structure for your mattress needs.
Layer 5: Finally, the mattress comes with high-quality linen finish fabric for durability and style.
Performance
The mattress is designed to strike a balance between latex and open-cell memory foam so you receive the right support and spinal alignment. Now, the company understands how each part of the body has different support needs, which the mattress offers to give you pressure point relief and also helps you enjoy restful sleep throughout the night. You also get an anti-bacterial bamboo cover that's breathable so you don't feel too sweaty even on hot days.
Awards
The mattress has an average of 4.8 stars and is said to be the internet's beloved mattress.
New Indian Express – Top Picks
Buyer Reviews
Here is what the users of Sleepycat Mattresses have to say about it!
Review 1
The package was very well wrapped. The mattress is exactly the right size and is very comfortable. I would recommend it for daily use. – By
S Chatterjee
Review 2
I am using Sleepycat hybrid latex mattress since the last one month. Delivered in good packing and very easy to open.
It provides you with very good comfort of latex at very good price.
Thank you team sleepy cat… – By Abhijeet Keskar
Review 3
Helped me from my 2 years of back pain it's completely gone. – By Rajan
Review 4
Bought this sleepy cat hybrid mattress after loads of research. I have a backache issue and finding a good mattress has been quite elusive. Luckily this hybrid mattress was a fabulous and perfect companion during my sleep. This mattress is extremely comfortable and supports the body without any discomfort. Overall, a pleasant experience. – By
Sushant Kumar
5. SleepX Ortho Cool Gel Plus Quilted Memory Foam Mattress
What do you look for most when choosing a mattress for back pain? Well, you need the right support and comfort. To make it a possibility, SleepX brings you Ortho-foam technology that can offer you excellent back support. That's not all. The cool-gel technology keeps you as cool as a cucumber even when the weather outside is hot!
To combat your everyday back pain, the mattress comes with a high-resilience foam, which offers pressure point relief. This ensures you don't wake up with any aches or pains. It comes with three layers which are designed to support your spine, joints, and overall body.
SleepX offers 100 trial nights, free shipping and more to ensure your shopping process is hassle-free.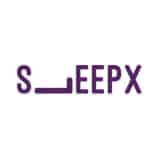 Ortho Cool Gel Plus Quilted Memory Foam Mattress
---
---
Queen, King, Custom, Single, Double
---
People who face back issues
People who feel hot as they sleep
People looking for an anti-microbial mattress
Fresh air circulation
Anti-microbial technology
Cool-gel memory foam
Ortho-foam technology for enhanced back support
Mattress Construction
One of the advantages is that apart from being available in standard sizes, which include Single, Double, Queen and King, it also offers customisation. Available in both 6 and 8 inches, it comes with three layers.
Layer 1: The topmost cover comes with soft knitted fabric, which offers a plush surface feel along with air mesh fabric to promote fresh air circulation.
Layer 2: It next comes with ortho foam technology that offers enhanced back support.
Layer 3: High resilience foam is present to offer pressure point relief so that when you sleep, you don't experience any pain.
Performance
SleepX is curated for all types of sleepers. But mainly, if you feel hot, the cool-gel technology will keep you cool throughout the night. The cool gel beads present helps disperse body heat. Next, the pressure-relieving properties of memory foam make it ideal for people suffering from back pain. Finally, the air mesh fabric with Neem Fresche technology keeps the mattress fresh and clean.
Awards
SleepX has achieved the following since its inception.
The Next 500 – 5th Rank Fortune India
Economic Times – Best Brands Award 2019
Reader's Digest – Award 2017 and 2018
Buyer Reviews
Curious to know what the users have to say about the mattress? Let's find out!
Review 1
I went for this mattress, as the others seemed to be softer for my sensitive back. But this product gives me the sweet spot, best if you are suffering from back pain. The packaging was good, the dimensions are perfect, quality is top-notch. Value for money, best decision to buy this. – By Barsha Shaw
Review 2
This mattress is totally worth the money. It is quite comfortable, soft, firm and relaxing. It is orthopaedic as said, supports the spine. I am very much satisfied with the product. A big thanks to SleepX and Amazon. – Nitin Gupta
Review 3
This is an excellent product for great peace and full sleep. I and my family is enjoying it very helpful especially for people who have complaints related to pain or so. – By Sachin Kumar
Review 4
I purchased this mattress twice this year. It's super good and budget-friendly. Better than most of the competitive sellers. The mattress is soft and comfortable. Back support is excellent. Quality is also top-notch. I recommend this to anyone who is looking for a mattress. – By Sarthak
6. Boston Basic Orthopedic Natural Latex & Memory Foam Mattress
If you are looking for a latex memory foam hybrid mattress, Boston Basics can be a great choice. This 6-inch medium mattress is India's first brand to use 100% pure organic natural latex. Suitable for all sleepers, it also offers Tencel fabric, which is completely organic. This fabric is extracted from wood and is softer and more absorbent compared to cotton.
This mattress offers comprehensive body support. It releases any stress from the hips, spine, shoulders, and neck and ensures you wake up without any back pain. However, compared to other mattress brands, it doesn't come with trial nights on all mattresses and offers only 5 years of warranty. Let's move on to mattress construction.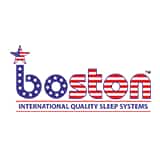 Orthopedic Natural Latex & Memory Foam Mattress
---
---
---
People looking to combat backache and joint pain
People looking for a latex mattress
Suitable for back, side, and stomach sleepers
100% pure certified organic natural latex
Responsive memory foam
Organic Tencel Fabric
Mattress Construction
This 6-inch mattress comes with 5 layers.
Layer 1: Made of Tencel fabric cover, it is also softer than silk and cooler than linen. So, if you tend to feel hot, it can keep you slightly cool through the night.
Layer 2: Here you get the 100% Pure Certified Natural Latex. Latex is known to keep you cool in summer and warm in winter, which is perfect for the Indian climate.
Layer 3: Here, you receive 1-inch responsive memory foam, which gives you the contouring effect.
Layer 4: The fourth layer is the ultra-plush foam for cushioning, which gives your mattress a luxe feel.
Layer 5: The final layer contains body mould foam, which is known to give you exceptional support.
Performance
The mattress gives you a little of everything and makes use of organic material too. It is designed to offer ideal support and releases stress from hips, spine, shoulders and neck. It also comes with an anti-fungal, anti-dust mite hygienic self-ventilation system. So, if you are someone who suffers from allergies, this can be an ideal choice for you.
Here, the mattress tries to strike the right balance between support and comfort. However, for someone on the heavier side, the mattress can feel a little thin and they may not be able to enjoy all the benefits it has to offer.
Buyer Reviews
While the mattress has not won any notable awards, it is a favourite amongst buyers.
Review 1
As it was mentioned in the description that hypoallergenic foam was used, we ordered this but triggered an allergic reaction in everyone as the fumes did not die down for almost a week. We had to leave the mattress in the open air for 6 days to use it. The smell is still there after 10 days and happens in spurts. As for the comfort at this price point, it is 5 stars. – By Vinod
Review 2
It is been one month since we bought this mattress. It is an amazing product, gives good comfort to you. You will never feel tired after getting up in the morning! I have never had a good comfortable bed for years. It takes all the pressure from your body and makes you feel so comfortable that you can't imagine. I am thankful to the manufacturer who has designed this. Though the company was listed here, it was not so popular, I suppose. But after reading its specifications and some reviews, I decided to buy it. It is a great great product, especially for people with back pain and who have not had good sleep for years! Please buy this without any hesitation. All the best. – By Sayhyanarayana K. Jingade
Review 3
The quality of the material is best for the money you are spending.
The bed is soft and u get a comfortable sleep. – By Karthikeyan MS
Review 4
Just awesome.👌 I m a big fan of this brand. Already using it for a long. Bought another one…… Now I m explaining why I choose this brand. First of all… It's quality. Just awesome. Giving 100%for its comforts. From my side highly recommend it. Buy this without any doubt. – By Pal
7. DuroFlex Up Right Orthopedic Mattress
Up Right by DuroFlex is designed to ensure you maintain the right spinal alignment as you sleep. And this is crucial because when the alignment is proper, your lower back pain goes down. The mattress comes with a 5-zone orthopaedic support layer, which can enhance back support. However, unlike the other brands, you may not be able to enjoy any trial nights and it offers only a 5-year warranty. That said, they have a 10-day return policy, which you can check before you make the purchase.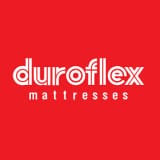 Up Right Orthopedic Mattress
---
---
---
For people with back pain
People looking to correct their spinal alignment while asleep
Naturally cooling coir
5-zoned orthopaedic support
Signature quilted fabric
Mattress Construction
It is a 5-inch thick mattress and comes with four layers.
Layer 1: The first layer comes with knitted fabric with PU foam quilting.
Layer 2: This is the doctor-recommended 5-zone orthopaedic support layer, which adapts to your sleep needs as per the five zones and gives you personalized support and maintains a proper spinal alignment.
Layer 3: The third layer comes with high-density bonded foam, which gives you solid support along with natural coolness and ventilation.
Layer 4: The final layer is the jacquard woven fabric.
Performance
When it comes to choosing a mattress for the back, maintaining spinal alignment is what you must take into consideration. This mattress offers that and more as it is designed to give you ideal back support, no matter in which position you sleep. One user giving it five stars writes, "Happy and Comfortable with the Up Right mattress," while another says, "Really Happy with the product."
The orthopaedic support layer is always helpful as it enables optimal spinal support and ensures you enjoy a restful sleep without any aches.
However, for people looking for plushness along with back pain relief, 5 inches of thickness may feel slightly flat. But the company offers EMI options and they keep coming with offers every now and then.
Awards
Here's the recognition the mattress brand has received for all its efforts.
Zee Business Dare-To-Dream- Company of the year – Consumer Durables
Buyer Reviews
Is it a thumbs up or a thumbs down for Up Right mattress? Check it out!
Review 1
The product is of good quality.
The customer service is also good and helpful in registering the product for warranty. – By Pyarasani Shiva Kumar
Review 2
One of the Best Product of the duroflex duropedic series same as the back magic pro only difference is in price and additional PU foam in the back magic pro but both mattresses feel the same. – By BASHAR KHAN
Review 3
Excellent product loved it. – S.S.
Review 4
Worth for money. – Linda Jeev
8. Livpure Ortho CurveX
Ortho CurveX comes with innovative tech that can help you sleep like a baby. The first notable quality of the mattress is the healing stones present in them. The Biocrystal stress relief technology comes with a blend of 16 naturally occurring crystals, which are embedded in the mattress. They can help reduce stress, improve sleep, and more while you snooze. Some of these crystals are Silica, Jasper, Quartz, etc.
The mattress also comes with OEKO TEX Certified Mattress Fabric that ensures safety and sustainability at its core. The amalgamation of spiritual wellness with plush ortho support can be exciting for some. The brand offers 100 trial nights and a 10-year warranty on the mattress.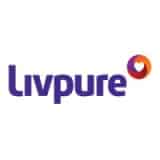 ---
---
Twin, Queen, King, Single
---
People looking for back support
People looking to improve natural spinal alignment and enjoy deep relaxation as they slee
5D SleepTechTM
RecoverXTM technology
Embedded with BiocrystalTM and healing stones
Mattress Construction
CurveX is available in 6 and 8 inches and comes with four layers.
Layer 1: The first layer gives you an advanced microclimate where you remain cool and sweat-free throughout the year. It improves ventilation and offers cooling effects.
Layer 2: The second layer is made of plush memory foam that conforms to the shape of the body and offers pressure relief.
Layer 3: Here, you enjoy the Ortho HR Foam, which maintains proper spinal alignment and gives you the necessary support.
Layer 4: The fourth and final layer is the HR foam with 5D SleepTech, which gives you a customised balance of support and comfort.
Performance
The CurveX mattress not only looks plush but also gives you a luxe feel. It is manufactured with DOW comfort technology and offers RecoverX with Curved Foam Technology, which optimises the relationship between foam and your weight, shape and size of the body to ensure high-quality sleep. This helps maintain proper spinal alignment and releases any stress from the pressure points to ensure zero back pain.
The mattress also allows superior airflow that keeps the mattress cool as you sleep. So, good news for hot sleepers! The mattress offers a removable washable cover so cleaning and keeping it hygienic is very easy.
Awards
Below are the tags the mattress has earned so far.
The Economic Times – The best sleeping partner to invest in
Buyer Reviews
Here's directly bringing you what users have to say.
Review 1
I feel I made the right decision buying the mattress and the pillows, end of the day the right decision for a comfortable sleep. The product is very nice so far and wishes it remains the same for many years. – By Kundhan
Review 2
Super innovative Wow, never seen anything like this. Amazing comfort with amazing innovation. – By NAVDEEP KAUR
Review 3
High-quality product that lives up to the description and review! – By PRATAP KUMAR NAYAK
Review 4
Sleep very well. – By Vijay Kumar
9. Sunday Ortho Latex Mattress
Sunday Ortho Latex 4 mattress gives you a blend of softness and support that makes you sleep deeply. Sunday comes with a three-zone design that offers the therapeutic support necessary to prevent any aches and pains. The mattress also makes use of certified latex from Belgium and 100% organic cotton. You can also enjoy 100 trial nights and a 10-year warranty.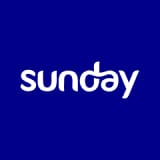 ---
---